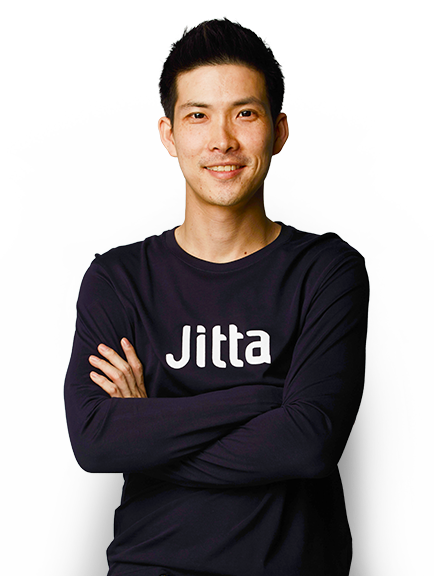 The Jitta Way
This is an online course on value investing, taught by a seasoned investor and CEO of Jitta, Trawut Luangsomboon, for anyone yearning to invest strategically and sustainably. You will learn an amazingly easy way to discover great companies around the world, how to valuate a company and analyze its fundamentals simply and holistically, and the secrets of portfolio management that will elevate the growth of your investment.
A self-taught investor, Trawut has more than 10 years of investing experience, especially in the U.S. He got his start adopting the strategies put forward by legendary investors like Warren Buffett and Peter Lynch. After painstakingly analyzing almost 4,000 companies in the U.S., Trawut set out to leverage modern technology to make value investing more straightforward and accessible to the general public. The result of which is Jitta.com.
Sign up for Jitta.com FREE
Note: Classes are currently available in Thai only. We're working hard to get the English videos ready as soon as possible, so please stay tuned. Many apologies for the inconvenience.
9 Lessons

Trawut shows you the road to investment success, from key investment principles to ways to tailor Jitta to your investing needs.

4.5 Hours

Whether a newbie or a pro, you can step up your investment game within a few short hours of studying Trawut's tips, tricks and examples.

Free Lifetime Access