An Investment that we can Hold for 25 Years
Investing in a good company at a reasonable price can grow your money from $9,000 to $4,400,000 without you buying or selling its stock throughout 25 years (this is a compound return of 28.2% annually).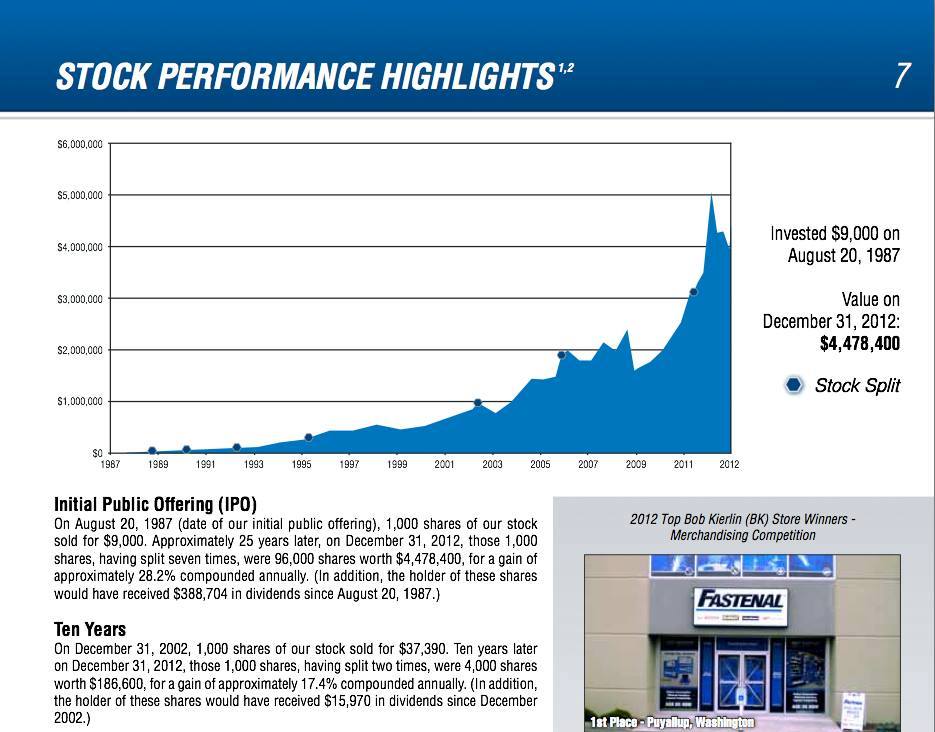 This is the stock: http://www.jitta.com/stock/fast
The company sells knots and screws, things that are quite necessary in our lives even though we don't think of them much.
If the company manages to grow its profits continuously, the stock price will continue to rise accordingly. From the image, we can see that the stock price has been continuously increasing for 25 years – only during the Crisis of 2008-2009 that the price dropped closest to the Jitta Line.
Therefore, if we were able to invest in a great business, there is no circumstance where we should think about selling the stock if the company is still growing and still holds a competitive advantage against its competitors.